COURSE CONTENT
The Sages Institute, International is offering Advanced Certificate degree programs, Certificate programs as well as short courses and In-house Professional training. The Advanced Certificate program can be taken in a full-time study mode (2 years); (CCC) Certified Career Chef. Short courses are scheduled continuously throughout the year, while in-house training is designed accordingly to professional demand. Students have the option to choose any of the following study majors.
CULINARY ARTS & GASTRONOMIC SCIENCE ®
Integration of culinary arts with Gastronomic Science. Culinary training is taught in conjunction with food chemistry, nutrition, food processing, sensory analysis, health and safety, principles of food business and economics, food preservation and packaging strategies. (more about CULINARY ARTS & GASTRONOMIC SCIENCE.)

HOSPITALITY MANAGEMENT & FOOD SERVICE INDUSTRY
Audiovisual & Multimedia techniques; Consumer psychology; Food education methodology; Food iconography; Gastronomic Criticism; Gastronomic Journalism, Gastronomic Literature; Gastronomic Tourism; History of the land and typical products; Scientific research and information resources for food. Business marketing; The economics of food and agriculture; The food and agricultural market; Food consumption; Food distribution; The food industry; Food law and legislation; Food service; Gastronomic tourism; Management and accounting. (more about HOSPITALITY MANAGEMENT & FOOD SERVICE INDUSTRY)
The SAGES INSTITUTE career counselors will help you determine your career goals, select a college major, research career fields, develop a resume, enhance your interviewing skills, and search for jobs. The office can link you with potential employers who are recruiting graduates from our institute.
All Graduates are expected to devote their careers in these fields:
Restaurants / Cafe Owner
Restaurants Manager
Restaurants Consultant
Hotel / International Chefs
Celebrity Chefs
Food Stylist and Journalist for Food Magazines
Menu Creator
Event Organizer
Cooking Instructor
Click here for Admission Information
Click here for Qualification Information

* SOME OF THE SAGES INTERNSHIP PARTNERS :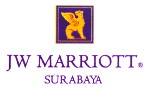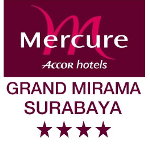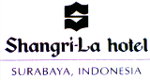 ---
Other Programs :