About Us - The Sages Institute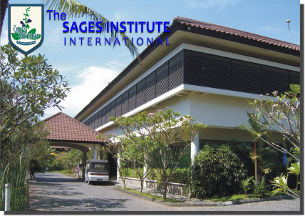 The Sages Institute, International is part of international network of Institutions specialized in education, personnel training, consulting, research and development, and transfer technology in Culinary Arts.
The Sages Institute, International is presently in the Process of creating a new Educational Institution in Indonesia. The new school is founded by The Association of Friends and Partners of The Sages Institute, International. The new school will be a bilingual, private, college-level career training institute.
Philosophy:
The programs offered by The Sages Institute follow modern International curriculums of the highest standard. A unique combination of academic theory and practical experience ensures The Sages graduates will possess the skill and knowledge demanded by employers worldwide, as well as giving them a strong foundation for a high quality professional career in the food business.
Vision:
To improve life quality of citizen of Indonesia through culinary education.
Mission:
Enrich students in knowledge and skills to raise their competence in hotels and restaurants industry, by:
Conducting educational activities systematically, well-planned and well-scheduled with sense of discipline and responsibility.
Constantly improve and experiment to develop culinary knowledge and experience, in accordance with social development.
Implementing corporate social responsibility in culinary area to increase the value of life.
Establishing network with other institutions (governments or private sector) to support academy activity.
Conducting the activity with Gather, Share and Care motto.

---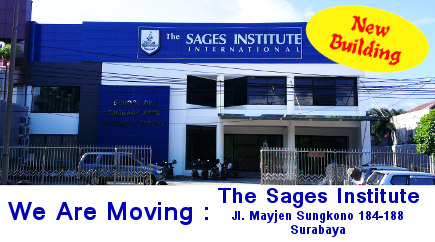 The Sages Institute, International is located at Surabaya
Indonesia.
Our address New Address:
The Sages Institute, International
Jl. Mayjen Sungkono No. 184-188
Surabaya, 60187
East Java - INDONESIA [Visit The Sages MAP]
Phone : +62 (31) 567-0025, 567-0022 (NEW BUILDING)
Website : http://www.sagesinst.org
Email : info@sagesinst.org