Hello peeps!! Here we are, the most interesting FOOD FAIR in town is finally here. How exciting right?
Yeap, it's the annual event of The Sages Institute International!
There will be a lot of delicious food around the world & many desserts to fulfill your sweet tooth.
Save the date!
International Food Fair 2016 @Sages_iff
Open for Public at April 30th 2016, 13.00 – 21.00 WIB
at
The SAGES INSTITUTE International Hallway
Jl Mayjen Sungkono No.184-188 Surabaya – Phone: (031) 567 0022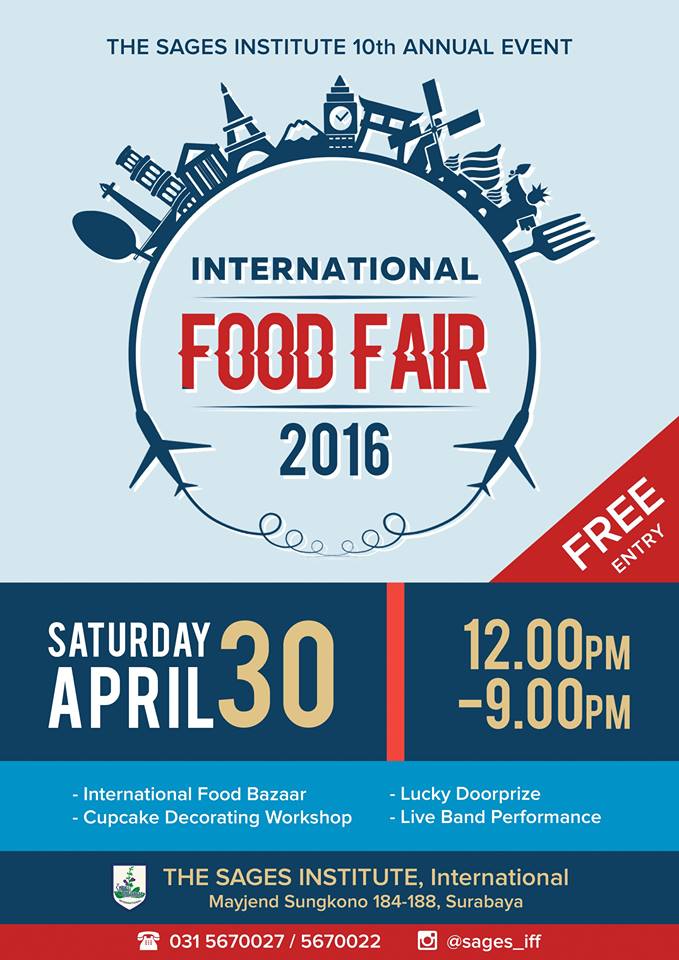 Make sure you'll be there guys!
International Food Bazaar • Cupcake Decorating Workshop • Photo Competition • Live Music • Lucky Doorprize