Your favorite baking class is here at The SAGES.
Register now to learn two very different cakes, the classic SACHER TORTE and the modified RED VELVET CHEESECAKE BROWNIES. Limited Space available, so grab your phone and call us 031-5670022 for registration.
Funkitchen program at The Sages Institute, International open for public.
For more information & registration
please call : 031 – 567 0022
or email : info@sagesinst.org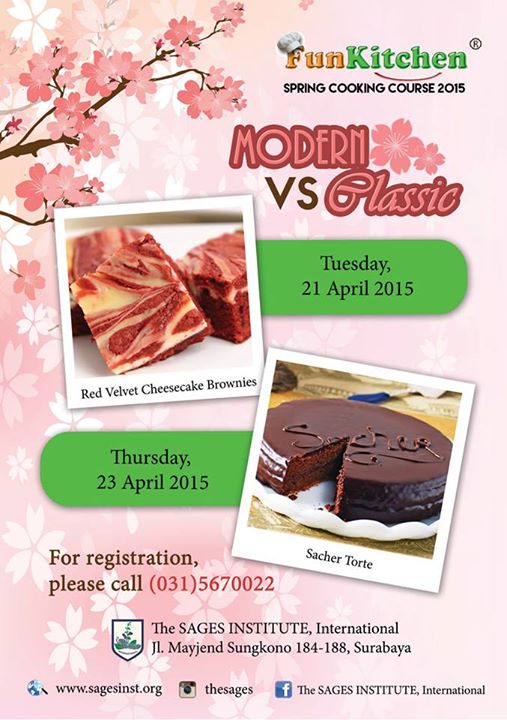 Indonesia:
Program Belajar Memasak Berbagai Spring Cooking Menu yang dibuka untuk umum, dibimbing oleh Chef Profesional dengan pengalaman International. Segera hubungi, The Sages Institute International – Surabaya. Tempat terbatas.
Silahkan hubungi kami : 031 – 567 0022
atau lewat email : info@sagesinst.org