September Night Classes 2015
Funkitchen program at The Sages Institute, International open for public.
For more information & registration
please call : 031 – 567 0022
or email : info@sagesinst.org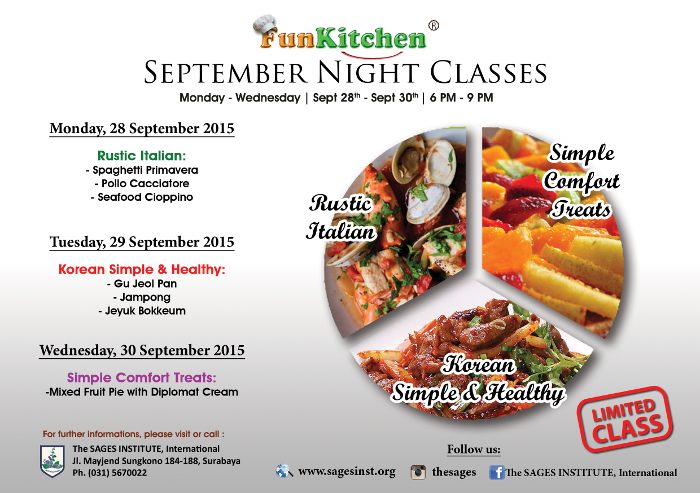 Indonesia:
Program Belajar Memasak di kelas Malam yang dibuka untuk umum, dibimbing oleh Chef Profesional dengan pengalaman International. Segera hubungi, The Sages Institute International – Surabaya. Tempat terbatas.
Silahkan hubungi kami : 031 – 567 0022
atau lewat email : info@sagesinst.org